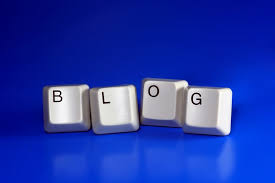 Listen to this blog as a podcast.
Do you get it yet? It is all about having conversations with your customers. To do this the blog is a fantastic tool for small businesses to embrace.
CK's blog has some awesome information on social media but what I loved the best was the pdf download on why blog. Also another great article on why you need a social media presence as a small business.
To say it simply why I blog:
1. To share and exchange ideas
2. Capture information in one library
3. Learn from others
4. Build a community
5. Connect with customers
7. Inspire and be inspired
8. Find and develop and test innovations for my business
9. Get instant feedback, test and pilot ideas
10. Position myself as a expert marketer
11. Give better customer service
12. Improve my business
13. Pay it forward
New York times writer in the Small Business section Marci Alboher writes the benefits of blogging for small business are "sharing news about your company, reinforcing your brand, communicating withclients or customers, identifying yourself with a certain community orshowing your expertise."
John from Ducttapemarketing has some good thoughts on why blog.
Blogging makes me a better thinker
Blogging makes me a better listener
Blogging makes me a better writer
Blogging makes me a better salesperson
Blogging makes me a better speaker
Blogging keeps me focused on learning
Blogging allows me to test out ideas
Blogging makes me a better networker
Blogging allows me to create bigger ideas
Hubspot says
"
1) Gain Visibility as a Thought Leader
2) Engage Customers in a Dialogue
3) Every Blog Article is an SEO Opportunity
4) Blogs Are Link Bait
5) Humanize Your Brand
6) In Google, Fresher Content = Better Website
I think the key take away is that it is worthwhile but you need to have a strategy and map it into your existing marketing plan.
Why do you blog?